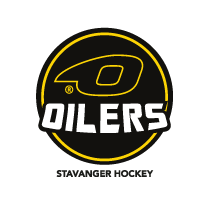 According to an oft-quoted study, hockey is the "Best Sport for Children", and we don´t disagree! This week, however, we would like to introduce you to some of our talented multi-sport athletes; young women who are excelling on the ice, as well as in the pool, on the field and on the court.
When Norges ishockeyforbund announced the rosters for the Women´s A-landslag, JU18 landslag and JU16 landslag some weeks ago, no fewer than 25 current or former Stavanger Hockey players were selected.  While this achievement is impressive in itself, what is perhaps even more remarkable is that a number of our selected players also excel in other sports.  From hockey to football, handball and swimming, our athletes prove that it is possible to combine multiple sports (and school) in adolescence and find success in each.
Bea Hovda f.2004 — Back, Kvinner Elite og Norge JU18:
"Begynte på skøyteskolen når jeg var rundt 2-3 år gammel. Hadde hvertfall enda tutt i munnen da jeg startet." Since that time, Bea has grown into an imposing force on the blue line. At nearly 190cm tall, with a booming slapshot and a fearless approach to the game, Bea, as one of the youngest players on the kvinner elite team, trains on ice 4 days per week. Early in the morning, however, you´re likely to find her in the pool, training with Frisinn Svømmeklubb.
While Bea´s favourite swimming event is the 200m free, her career highlight (so far) was this past summer when she took a silver medal at junior NM in the 50m free, competing against athletes two years her senior.
Pia Løschbrandt f.2003 — Forward, Kvinner Elite og Norge JU18:
Pia is known as a player with an "engine" on the ice. She is fast and strong, but also tenacious – willing to grind and fight for the puck for as long as it takes. She is known for the same attitude on the handball court, where she currently plays wing for Sola J16. Her toughness and energy lend themselves well to both of her sports — teammates love to play with her and hate to train against her. In September, Pia´s handball team qualified for Bring ("landsserie for J16"), and have earned the opportunity to compete against the best teams from all over Norway. In 14 kvinner elite hockey games last season, Pia scored 11 goals and added 4 assists. She is a force to be reckoned with, both on and off the ice.
Evie Haynes, f. 2006 — Forward, Kvinner 1 Div og Norge JU16:
Evie didn´t start playing hockey until she was 9-years-old, yet in four short years has blossomed into a national team athlete. Her background as a football player has certainly contributed to her quick development on the ice. As a center midfielder with Hinna Fotballklubb, Evie excels as a tough tackling player that wins the ball back and scores handfulls of clever assists. On the ice, as on the pitch, Evie is small but mighty and uses her anticipation and speed to great advantage —skating circles around her opponents. "My best [football] experience was winning a bronze medal at the Dana Cup (the world´s biggest youth football tournament, with over 1000 teams). We beat teams from Norway, Denmark, Finland and more along the way. The presentation was in a big stadium with fireworks and music and loads of people."
Anne Holmaas Johansen, f. 2005 — Back, Kvinner 1 Div og Norge JU16:
Anne has risen to new heights in both hockey and swimming this season. In the pool, swimming for Stavanger Svømmeklubb, Anne recently qualified for NM in the 50m backstroke (reaching both senior and junior requirements) and UM in 100m backstroke. Maybe it isn´t surprising that she also does her best work as a "back" on the ice. Responsible and relentless, Anne is a shutdown defender, using her impeccable conditioning and long reach to wear down opponents. On most days, Anne swims early in the morning, goes to school, and then joins her hockey team for ice and gym in the evening. Despite her hectic schedule (or maybe because of it!), she always has a smile on her face and is a beloved and respected teammate.
Sikke Vasshus Ask, f. 2004 — Center, Kvinner 1 Div og Norge JU16:
While Sikke likes to score goals on the ice, her job is a little different on the football pitch, where she lines up as a goalkeeper for Vaulen IL J17. "Jeg synes det er veldig gøy å drive med flere idretter, selv om jeg har mest fokus på ishockey. Allikevel føler jeg at jeg klarer å få tid til begge deler." In both sports, Sikke embraces pressure, and thrives in close games. Having backstopped her football team to a 3rd-place finish in last season´s Dana Cup, she now looks forward to a new challenge: the final of the J17 OBOS Cup at Randaberg Arena. In only 6 hockey games this season, Sikke has already matched her previous season´s points total with 6 goals and 2 assists, an early indication that her training, both on the ice and on the pitch, is paying dividends.
Laura Rollins
12. desember 2019
/
Sist oppdatert 12. desember 2019